When I worked as Athlete Services Team Leader during the 2012 Olympics, my team mate knew It was critical time for me and the surrounding that I got my coffee, ( we got up super early in the mornings, 5 am)  and importantly, I needed a  "proper cup of coffe" not pulverform coffee that was served inside the area. Luckily there was a Starbucks around the corner that I sneaked to every morning, thanks Lee for always backing me up;) Tomorrow school starts again and I have one semester full time studies in front of me so the coffee will be mandatory for both my mind and mood.
Coffee is one of the most consuming beverages and instinctively, researchers often assume that it's an unhealthy drink. It is, after all stimulant and is made from roasted beans and all type of roasting considered to create harmful substances. Coffee is one of the most studied drinks and a search of medical databases on the word "Coffee" gives many thousand hits. It is fascinating that there is so little negative about the globally appreciated drink. Some say you get sleep problems if you drink in the evening, but must surely you dont have to drink it at night and it actually produces more fluid than you lose. Too much coffee can admittedly also provide tremors and palpitations, but almost everything can have undesirable effects if you consume too much. So when it comes to food and drink the Swedish expression fits in well. "The middle way is best".
Positive effects from normal consumption
-lower risk of depression
–protections against certain types of cancer (including skin cancer and colon cancer)
-lower risk of cirrhosis and other liver damage
-less risk of cardiovascular disease and type 2 diabetes
– Better cognitive performance in the elderly and increased alertness.
How does Coffee work?
According to research studies done, one can observe that coffee drinkers weigh less than those who don't consume coffee. The reasons for this may be several. A conceivable is that coffee's heat reduces appetite, making the coffee drinker automatically eat less. This works in other beverages such as tea. Caffeine also releases dopamine which is a neurotransmitter that gives a reward effect in the brain. We need dopamine to feel good and it also released the other components of food, such as fat, sugar, alcohol, etc. Because we have to get it from somewhere, it is conceivable that, as coffee drinkers we can keep away from the more caloric alternatives such as sweets and caloric beverages.
Double Nature
If you consume caffeine in the form of tablets or energy drinks it provides emergency poorer insulin sensitivity, which is the first stage of diabetes type 2. Oddly enough, it seems coffee have an opposite effect, have namely discovered that it has a very strong protective effect against right diabetes 2, and the more they seem to drink, the lower the risk seems to be. It also leads to a better fat loss and lower body weight. Caffeine in the right context has two nice effects on the combustion. The liver increases energy consumption, its termonogenes, and freed fat from fat cells, resulting in more efficient fat burning. The studies speak their clear language. If you want to burn fat and stay healthy, you should get in your caffeine through coffee and tea. So stay away from caffeine pills and energy drinks as they can impair your insulin sensitivity.
Chlorogenic
Is one of the substances known to be active in coffee and it's downright a healthy one. The effect it has is that it slows the absorption of glucose from the small intestine (starch is digested to glucose in the small intestine) The result is a slower increase in blood sugar and reduced insulin secretion. Also many types of antioxidants are found in coffee, such as phenols and these are documented good for your health.
Which Coffee is best?
It is common brewed coffee and there were many times I joke with the English during the London Olympics 2012, to please this is what I want: "A proper cup of Coffe"! (we only had pulver form coffe in the Athlete Lounge that you mix with water). Boiled coffee tend to degrade the lipid while the coffee powder is very refined and a portion of the antioxidants are lost. Many variants powder also contains flavorings in the form of various cream and sugar substitutes and flavorings which makes the products to calorie bombs which may even contain trans fats. But gladly buy brewed coffee and as mildly toasted as possible because the heat during roasting destroys the antioxidants. "Green Coffee" is the next upcoming in the coffee front, where some of the beans escapes roasting. It is a nutritious beverage with milder taste and maybe it will turn out  big as green tea.
How I take my Coffe: If I want to fatburn and get into photoshoot shape, I take 1 cup of black coffe before my 60-90 min powerwalk in the morning (before breakfast). If I had a gorgeous meal and Im in a romantic mood, I love a cup of Cappuchino. If you want to me to instantly love you, serve me brewed coffe with a bit of milk on a regular morning. If Im heading for a meeting or a friend, I heart a a great latte with a sweet cup cake to share. How do you like yours? 😉 LOVE, M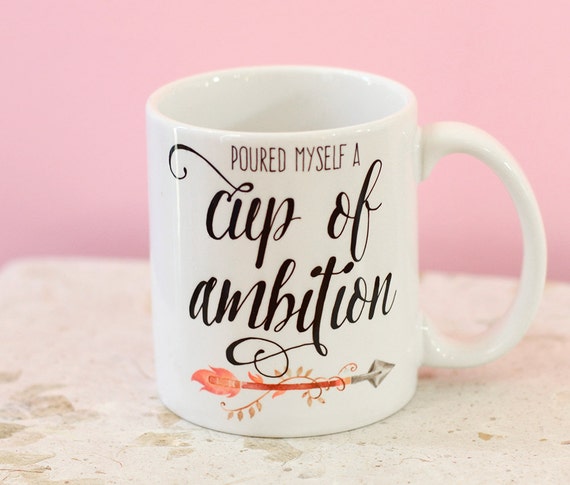 Kaffe Älskare
När jag jobbade som Athlete Service Team leader under OS 2012 så visste mina medarbetare att jag inte skulle komma igång kristligt tidigt på morgonen om jag inte fick mitt kaffe, och så om jag ville ha det en "proper cup of coffe" ingen pulverkaffe som det fanns inne på området. Som tur fanns det en starbuck runt om hörnet och jag fick lov att smita ifrån varje morgon, tack Lee för att du alltid backa upp mig 😉 Imorgon börjar skolan igen och jag har en termin fulltidsstudier framför mig så kaffe kommer att vara obligatoriskt både för mitt sinne och humör.
Kaffe är en av världens mest konsumerande drycker och instinktivt har forskare ofta utgått från att det är en ohälsosam dryck. Den är ju trots allt centralstimulerande och görs av rostade bönor och all typ av rostning anses skapa skadliga ämnen. Kaffe är ett av de mest studerande livsmedel som existerar och en sökning i medicinska databaser på ordet "Coffee" ger många tusen träffar. Det är fascinerande att det finns så lite negativt om den globalt uppskattade drycken. En del säger att man för sömn problem om man dricker på kvällen, men måste ju inte dricka det på kvällen och det ger faktiskt mer vätska än det man förlorar. För mycket kaffe kan ge visserligen också ge darrningar och hjärtklappning, men nästan allting kan ge oönskade effekter om man konsumerar det för mycket. Så när det kommer till kost och dryck passar det svenska uttrycket. "Lagom är bäst" in.
Positiva effekter vid normal konsumtion
-lägre risk för depressioner
-skydd mot vissa cancerformer (bl.a. hudcancer och tjocktarmscancer)
-lägre risk för skrumplever och andra leverskador
-mindre risk att drabbas av hjärt-kärlsjukdomar och diabetes typ 2
– bättre kognitiv förmåga hos äldre och ökad pigghet.
Hur fungerar Kaffe?                                                                                                                                                     Enligt forskningsstudier som gjort kan man konstatera att de som dricker kaffe väger mindre än de som inte gör det. Orsakerna till det kan vara flera. En tänkbar är att kaffes värme minskar aptiten, vilket gör att kaffedrickaren automatiskt äter mindre. Så fungerar det som andra drycker som tex te. Koffein frigör också dopamin vilket är en signalsubstans som ger en belöningseffekt i hjärnan. Vi behöver dopaminet för att må bra och det frigörs även av andra komponenter i mat, såsom fett, socker, alkohol etc. Eftersom att vi måste få det någonstans ifrån är det tänkbart att man som kaffedrickare kan hålla sig borta från mer kalorihaltiga alternativ såsom sötsaker och kalorihaltiga drycker.
Dubbelnatur
Om man intar koffein i form av tabletter eller energidryck ger det akut en sämre insulinkänslighet, vilket är första stadiet till diabetes typ 2. Märkligt nog verkar kaffe ha en motsatt effekt, man har nämligen upptäckt att det har en mycket starkt skyddande effekt mot just diabetes 2 och ju mer man verkar dricka desto lägre verkar risken vara. Det leder också till en bättre fettförbränning och lägre kroppsvikt. Koffein i rätt sammanhang har två fina effekter på förbränningen. Den ökar levern energiförbrukning, det vill säga dess termonogenes, dels frigörs fett från fettcellerna vilket möjliggör en effektivare fettförbränning. Studierna talar sitt klara språk. Vill du bränna fett och förbli hälsosam ska du få i dig koffeinet i form av kaffe och te. Så håll dig borta från koffeinpiller och energidrycker då de kan försämra din insulinkänslighet.
Klorogensyra: Är ett av ämnena som man vet är verksamt i kaffe och det är rena rama hälsomedlet. En effekt det har är att det fördröjer upptaget av glukos från tunntarmen (stärkelse spjälkas till glukos i tunntarmen) Resultatet är en långsam blodsockerhöjning och minskad insulinutsöndring. Även många typer av antioxidanter finns i kaffe, till exempel fenoler och dessa är dokumenterat bra för hälsan.
Vilket Kaffe bäst?                                                                                                                                                           Det är vanligt hederligt bryggkaffe och det var många gånger jag skoja med engelsmännen under Olympiska spelen i London, att snälla: "I want proper Coffe". Kokkaffe har en tendens att försämra blodfetterna medan pulverkaffe är mycket raffinerat och en del av antioxidanterna har gått förlorade. Många pulvervarianter innehåller också smaksättningar i form av socker och olika grädde ersättningar samt smakämnen vilket gör produkterna till kaloribomber som till och med kan innehålla transfetter. Köp gärna bryggkaffe som ör så milt rostat som möjligt eftersom värmen vid rostningen förstör antioxidanterna. "Grönt Kaffe" är det senaste på kaffefronten där en del av bönorna undgår rostning. Det är en nyttigare dryck med mildare smak och kanske kommer det att slå lika stort som grön te.
Så vill jag ha mitt Kaffe? Om jag vill fettförbränna och komma i fotoform, tar jag en kopp svart kaffe innan min 60-90 min Powerwalk på morgonen (före frukost). Om jag har haft en underbar måltid med en romantisk stämning, älskar jag en kopp Cappuchino. Om du vill mig att jag omedelbart ska älska dig, servera mig nybryggt kaffe med lite mjölk en helt vanlig morgon. Om jag är på väg till ett möte eller en vän, tar jag hjärtligt en  latte med en söt muffins att dela.  Hur vill du om ha din? 😉 Kärlek, M